Comparative Analysis Between WordPress vs Blogger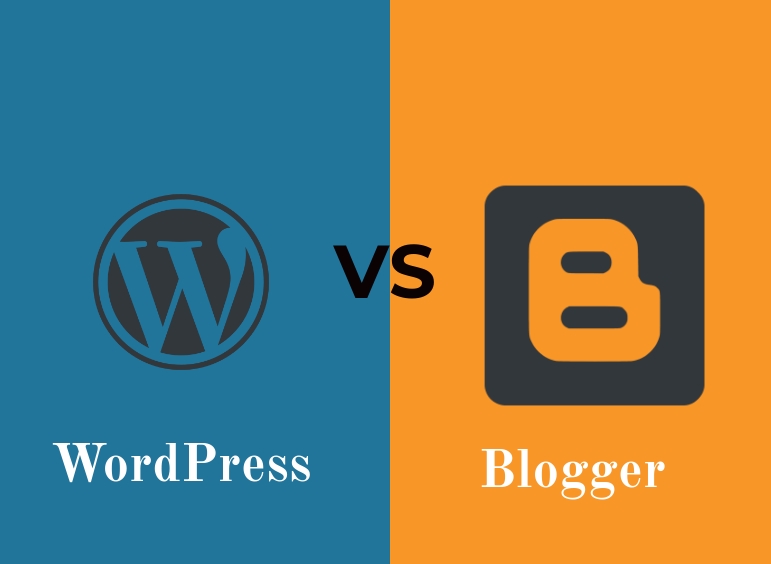 Want to a Blogger? But Refuses Between WordPress vs Blogger, Who is Better? Pros and Cons
The article discusses the different facets of  WordPress vs blogger so you can get the comparative idea between both of them. It will help you to choose the best platform for you.
It is an ongoing debate from the years that which is better, WordPress or Blogger. Anyone who is new in the blogging field passes through this dilemma of choosing one between Blogger vs. WordPress. So, it is but obvious that a new blogger tries to find out all the information about these two. Every coin has two sides the same way both have some features which make them unique and you can definitely choose the one as per your requirements.
There are a few areas in which you can do the Blogger vs WordPress comparison and decide on the one. First, we will have a look at the pros of both of them.
The Pros of WordPress
You have all the rights over your own content. Your content will not be reproduced or used by others. You have all the control over your data and what do you share with the third party.
You can easily get access to the widgets.
Easy customization within the widgets is possible and you will get a professional looking website.
You can add ads easily in the sidebar and you can even earn through ads.
It is open software so you can easily extend the site and can add more features whenever it is required.
It has always proved its worth as a long-term business solution.
High-Quality themes are available and those are also very easy to customize and modify.
The Pros of Blogger
You can use your domain name by paying the fee but you will not get charged for the content stored so it's free.
You can make money through ads.
The templates are not much expensive and it is very simple to edit.
Designing is also not costly and easy to edit.
Now, let's have a look at the cons of WordPress vs Blogger.
The Cons of WordPress
It is a costly affair when it comes to hosting. You have to pay more for the hosting space.
If you need a large site and a larger amount of traffic then you will end up paying more for sure.
You have to do backups and updates by yourself so you need to stay updated always.
The coding is not very easy that anyone can manage.
The Cons of Blogger
It has a limited set of templates and that is set by default.
It is provided by Google so it has all the right to shut down whenever they want to.
You can do limited things with the limited tools available and there is no way to extend it.
There is no technical support available so it is very troublesome in the times of more traffic. If it is down then it will stay down and you won't be in the position to do anything about that.
You will have all the rights for your content and it stays like yours.  It is always a questionable thing with the policies of Google that directly states that they can use the content and even use the adaptations like translations or other versions of the content.
If you want to move your site from Blogger to another platform then it is a very difficult task.
All the above points discuss the pros and cons of WordPress vs blogger. You can decide on as per your priority that which one you want to use.  If you are new in the field or you own a small business where you cannot spend much money on blogging then the blogger will provide a good solution for you.
Related Article: Comparison Between WordPress Vs Squarespace
Conclusion :
Both Blogger and WordPress have their own advantages and disadvantages. At times, it becomes difficult to decide on one but you can decide on the basis of the priority services you need and of course budget.