Are You Sure, You Picked The Right Website Development Technology?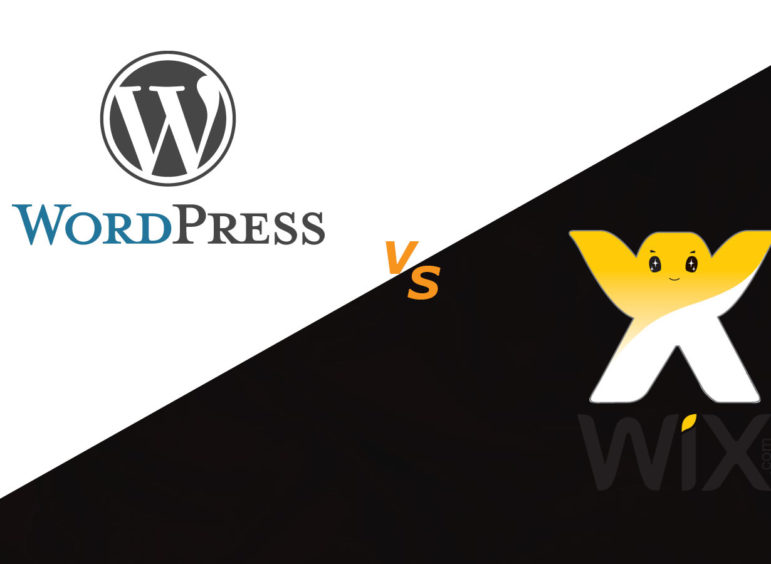 Why We Love WordPress Development?
(And You Should, Too!) Check Pros & Cons For WordPress vs Wix Development for SEO, Blogging & Ecommerce.
The advancement in web technology has opened new resources for building websites. Right from 'drag and drop WIX' to full stack WordPress Developers now have the wide choices for crafting amicable websites for any sort of business.
But when the digital world is flooded with countless technologies, selecting the best web technology for your business is a daunting task.
Nowadays, technologies like WIX and WordPress are holding the marketplace due to their flexibility and easy to use features. So, it is obvious that you must build a website with one of the two technologies. But, still, you should prefer the best for your business.
Today, we will look at which platform is best, Wix vs WordPress. By the end of this blog, we will have answered a key question: Can the old WordPress measure against newcomer Wix?
Related article: Pros & Cons Squarespace vs WordPress
Wix Vs WordPress
Wix is a young player in the field of web technology. WordPress being old has brought many interesting features on the table. By now, the biggest difference between WIX and WordPress is that WordPress is a standalone platform that needs to be installed on a web server. Only then you get to use it as the software running your site.
On the other note, is a tool that you sign up for. Once, you have signed up, Wix allows you to build and manage your website all within Wix.com. It even takes care of your hosting requirement and does all the heavy technical lifting. Wix Vs WordPress is much like Google Docs vs. Microsoft Word.
Who Makes Our Website Developers the Best Choice for You?
The Pros and Cons of Wix versus WordPress:
Both the technologies are offering excellent compatibility for your business, yet they have their strength and weaknesses.
Benefits with WIX vs WordPress
You don't have to worry about any technical stuff, as everything happens within Wix.
It has a drag and drops feature for building the site, no such thing happens in WordPress.
There is support for the community. WordPress does not offer any support.
Wix has integrated e-commerce and wins the e-commerce round over WordPress.
You can start in a couple of minutes, quicker than you can thing with WordPress.
Pros with WordPress vs Wix
There are thousands of themes and plugins available, much more than Wix.
It gets frequent updates and has a lively community.
It is the most popular CMS on the web. Nearly 19% of the web runs on this platform.
Its content management capabilities are better than Wix.
Getting the perfect design that fits your business is a matter of minutes, way better than Wix.
It is customizable and you have power over every aspect of your website.
Its blogging module is also better than Wix.
WIX Cons
You never fully control your site, as Wix can take your site down
You cannot change your design later
Not all the designs are SEO friendly
Limited possibilities for customization
You cannot install new features
Blogging module is a little awkward
WordPress Cons
Getting a WordPress site needs additional costs of domain and hosting.
Themes can work very differently from one another.
The same goes for plugins, as there are variable in how they work and how they interact with the user.
The admin dashboard lacks an intuitive interface.
Wix vs WordPress: Who wins?
Wix or WordPress completely depends on what your business needs and how savvy you are when it comes to building your site.
If start-ups, who are just getting started with the sties, Wix is better
For bloggers, WordPress is better
For e-stores, Woo-Commerce is a powerful WordPress plugin
Those who are not afraid of getting their hands on coding and willing to learn how websites work, WordPress is better
What are your thoughts? Are you with Wix or WordPress?