5 Quick Tips & Technics to Boost Your WordPress SEO Today
So, you might have built a WordPress site and planning to move things forward. It is always a better option to keep up with the trends to stay ahead in the competition. WordPress has made things easy from making a website to promoting it to get better reach through Google's search engine.
In this article, you will learn about 5 ways to improve SEO for a WordPress site. When optimizing a website for the Google search engine, there's no way you will get success overnight. So, I won't lure you to a happy world by saying "Get Instant Results with These WordPress SEO Tips."
Truth: After implementing these WordPress SEO optimization tips on your website or in your blog, you will gradually see the results. The key is to be consistent in whatever you do!
Without much ado, Let's dive straight in:
1. Increase Your Website Speed
Do you like buffering YouTube? No, right? The same is with the website speed. No one likes websites that take time to open. As per the Google Algorithm, the ideal website speed should be around two to three seconds.
Google penalizes the slow websites and doesn't allow them to rank. So, if your website speed is low, work on it. But how? You can either use a caching plugin to improve the speed or compress & reupload the large files on your website.
One of many factors affecting the website speed is the wrong selection of a hosting provider too. If you are on the lookout for a premium hosting provider, here are a few: Hostinger, BlueHost, and SiteGround.
2. Check Compatibility With Mobile Screens
Why is it necessary for websites to be mobile-friendly? There are two reasons:
More than half of your targeted audience will visit the website or blog through mobile screens.
Google rewards mobile-friendly websites with a higher ranking.
Now, what is mobile responsive web design? A web design that adjusts its content with the size of the screen and won't make the website look all messy. Confused? Look at the image for a better understanding.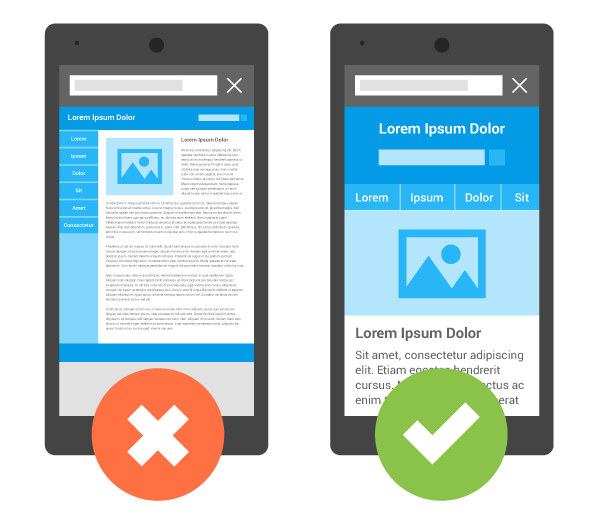 For mobile-friendly websites, pick the theme with that feature. Or, you can get that fixed with the help of the web developers as well.
3. Go for The Search Engine Optimized Themes
Search engine optimized themes are the master of all. With the right selection of a theme, you will win the half battle of ranking higher in Google's SERP. This is possible if the development of themes is done keeping in mind the SEO aspects.
This is the best way to improve the search engine ranking without pushing much with the other SEO factors. WordPress is all about its SEO-friendly themes, so you won't have to look around much for the one.
4. Structure Your Content Wisely
Yes! That's true. Content is king but the one that is properly structured. Whether you are writing the webpage content or blog's make sure you have the proper structuring.
This is one of many factors affecting blog SEO. How? When you write structured content using header tags (H1, H2, H3…) you are not only improving the visuality but also making it easier to read and understand.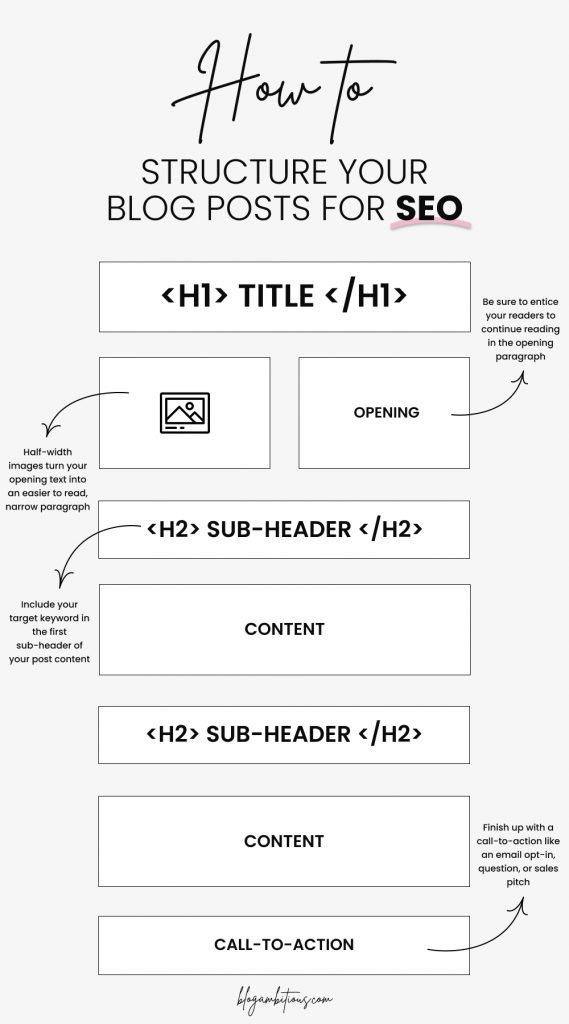 Remember one thing, Google is constantly trying to improve the experience for its end users, you should do the same!
5. Let Your Keywords Sound Natural
Are you still trying to cram keywords in your blog? Stop it right now! Keywords hold importance but only the ones that are used organically and relevantly. Google is getting smarter with the implementation of AI. Hence, using specific keywords in the content is not enough. You have to build the content orbiting around related keywords (i.e., Keyword Phrases).
Let's say you are writing on "How to Develop a WordPress Website?" what information will you add and which keywords you will use? Curate content keeping in mind, that reader is here to learn. Keep the audience in mind while writing, not the SEO. Extensive research will help in writing an SEO blog with natural keyword placement.
Now, Can You Improve SEO of Your WordPress Website?
The ways or tips mentioned in the article to improve SEO are just a few drops from the ocean. WordPress is a treasure with so many benefits, all you have to do is to dig deep every day. Look for the best SEO plugin for WordPress and improve web page rankings.
If you still find it difficult to achieve success, take the help of a professional. Contact CodeCaste to Develop an SEO-friendly WordPress website for you.