How company culture affects productivity of the employees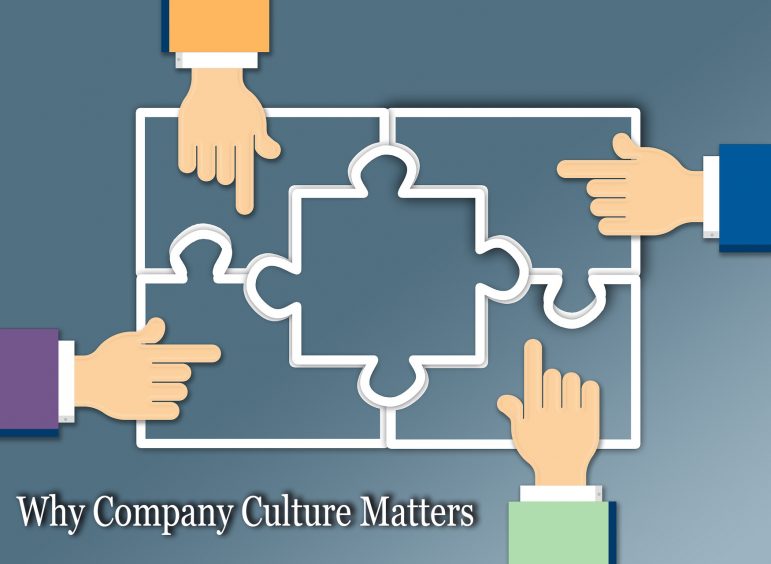 Why is company culture important?
We human beings are made up of sentiments and emotions, these traits are carried with us even at our workplaces. The corporate working culture of modern times is very different from what we had in earlier times. Hectic work schedules, deadlines, pressure, etc. are few things which we all have experienced on our jobs or seen in our office.
You must have noticed in some companies employees stick for many years giving the high amount of productivity even if there is work pressure! Now the question is why such a scenario is being seen? Why some companies witness increased employee dissatisfaction despite high salary and perks?
The reason lies in the simple fact that- The Company which succeeds in motivating, engaging and creating a healthy work culture is the place where employees prefer to stay and work. The human touch, positivity, no dirty office politics, understanding, transparent communication between the employees and the management are some good things that motivate the employees to work to their best abilities.
No matter how good the office interior is, free perks, free food, happy hours, high salary, etc. nothing can work for the organization's favor if there is lack of positive company culture.
How organization culture affects productivity?
Both organizational culture and employees' productivity level are inter-related. It would be right to say that good management and productivity are closely associated with each other. Motivation is the base for productivity which comes with good office climate. Organizations desirous to convert their fragile office atmosphere into the long-lasting and enduring culture, then they should look at the below suggestions
1. Clarity in the organization
The employees need to have a sense of involvement in a company's plans and objectives. A company should involve them or take their suggestions while any goal-setting or planning procedure. This makes them feel responsible and not just a layman.
2. The Management Style
The management style should complement the organization's culture. One cannot use an authoritarian style in a democratic culture. The output would be disastrous! In an authoritarian culture, the employees are not allowed to question or discuss if they face any constraints, such things build up dissatisfaction, which ultimately leads to job quitting.
3. Human Resource Development
Employees feel happiest in the companies that give them an opportunity to progress and develop themselves to their full potential. The company that holds a selfish and arrogant attitude towards the employees fails to retain them.
4. The Payment
The compensation system should neither be too positive nor too negative, it would backfire on the organization. Develop a payment system which is competitive, equitable and in connection with employees' performances.
5. The vitality of the organization
Vitality of any organization is defined by its adaptability to the changing conditions and strength of the goals. This means there is some provision for employees to commit any mistakes. The system should be such that it motivates the employees to take risks and work for the betterment of the organization.
Gen Next Company- CodeCaste
CodeCaste has been maintaining a very positive and encouraging company culture since its inception. From time-to-time, the management organizes cultural and get-together activities for its employees. The team of Codecaste loves to come to the office every day and is given a very healthy and motivating working environment.
Apart from professional development, the overall personality development of the employees is taken care of by the management. On 21st July 2018, the company organized a small fun activities session for all our employees. It was done under the supervision of Pooja and Shraddha from the HR Team.
Here are some games that we played together:
1. Jenga Wood Game. Here all the members participated.
2. Housie Game. The members were divided into teams with 2 members in each team:
– Winner team : Pooja & Chirag (Win Price Money)
– Kavish Sir & Bhushan Sir
– Vishva & Nikit
– Bhumi & Shaan
– Mayur & Parth
3. Dumb Charade. Two separate teams were made.
4. Musical Chair. All the members participated equally. The winner was Pooja.
So you see, we work hard and play harder. For us, each team member is part of our CodeCaste family. Kudos to the team CodeCaste!